O'Scugnizzo Promo Store!
Treat yourself or gift an O'scugnizzo t-shirt, sweatshirt, coffee mug and more!
Items are only available online.
O'Scugnizzo Gift Cards!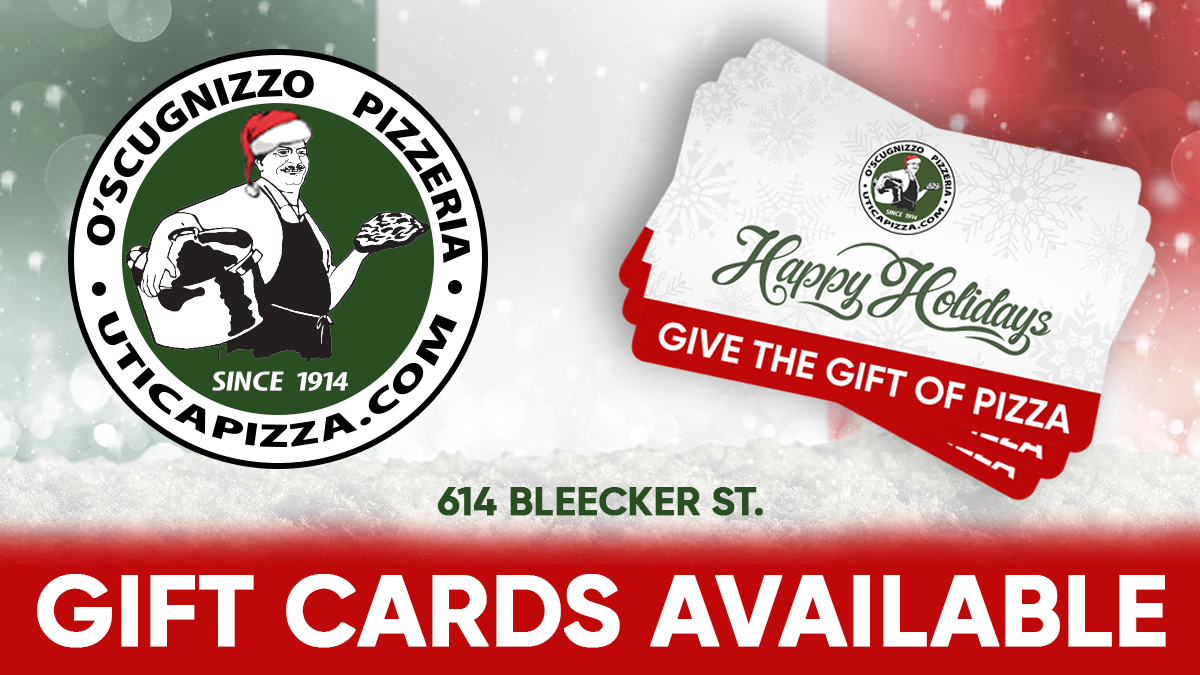 Can be purchased in-store only.
Ship An O'Scugnizzo Pizza!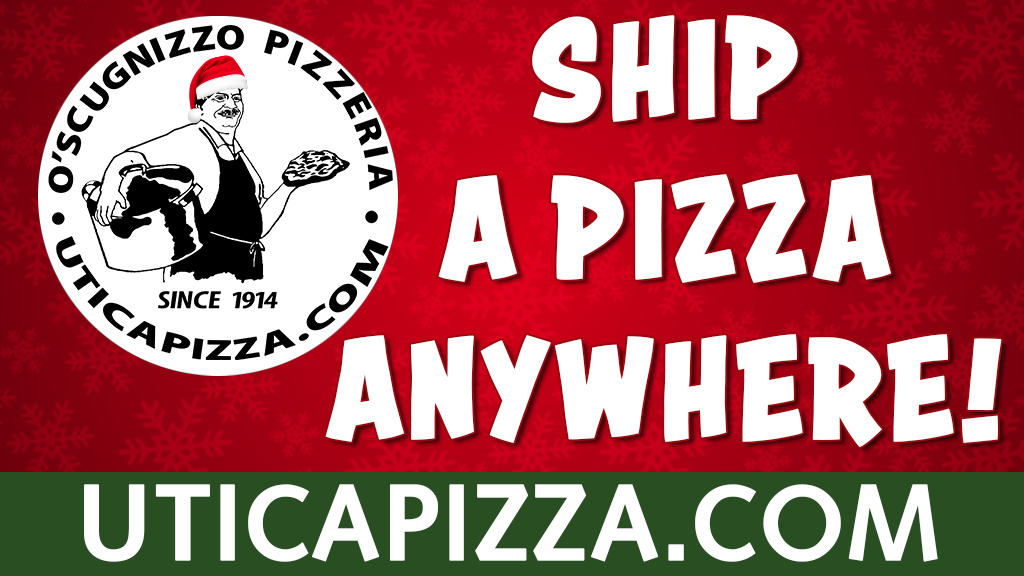 Always a great gift for the holidays. Place your order by December 18th to ensure your pizza gets to its destination. We ship on Tuesdays & Wednesdays only!